Our school cooperates with stunt professionals from the renowned Czech Stunt Fighters Association.


Our Institute resides in Prague in an actual working film studio and it works in close cooperation with Three Brothers Film Production Company and Twin Start Film. The school premises consist of two major sites; the main campus is located in the film studio consisting of various postproduction facilities, classrooms, sound studio and rental house with cutting edge equipment. The second campus is located near the main campus and serves as the prop house and outdoor shooting area, approximately 40000 m2.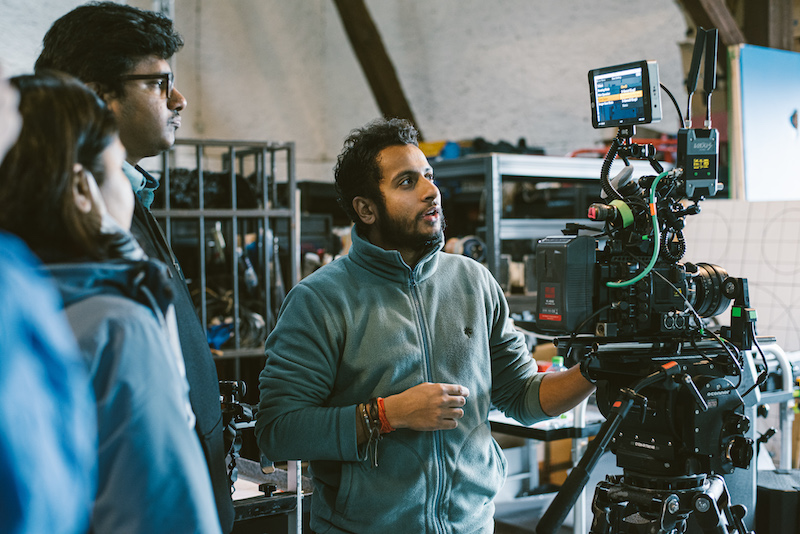 The student are provided with up to date equipment including (Alexa Mini, Red Monstro and more), not only for their camera lessons, but also for their own projects (up to 5 days of shooting). The value of the provided equipment is up to 5000 euro and is tailored for each project together with camera tutor and availability. Additional equipment can be acquired at a huge discount special for PFI students up to 70% of standard rates.
During your studies you will be allowed full access to one of the largest historical props and weapon houses in Europe, located on the school's premises.

For those students looking for a wider assortment of props, we cooperate with the nearby Barrandov Studios, where more than 260,000 costumes, hairpieces and accessories are available for a 50% discount.
For students shooting in outdoor locations there are minibuses, cars, special trailers and equipment.
Trailers - costumes, make-up, catering, props, SFX and service cars fully equipped for repairs of weapons, armour, props, and for scene-dressing
Cars and an off-road vehicle
Tents
Basic equipment
Smoke generator
Walkie talkies
Putting theory into practice. You will apply the concepts and techniques you've learned in our partners
Sound Square
studio and have the chance to use our partner's on-site sound facilities for your own projects.
PFI resources include versatile editing and post-production suites. You will work with Avid Media Composer, Final Cut Pro and Premiere.
Lessons take place in onsite classrooms and practical lessons also at our external partner's profesional premises. Aside from scheduled teaching sessions, you will have access to the on-site studios to continue working on your projects on your own whenever the school is open.

Classrooms are equiped with wireless projector, soundsystem, printer/scanner and all what is necessery.
A place where you can have a productive meeting, edit and play retro video games on 4K 60inch screen.
Join professional shoots
Being a student at Prague Film Institute places you in and among professional shoots, thanks to our cooperation with a plethora of major production houses. This opportunity depends on the time and structure of your course.