25
Hours/weekly guided lessons
---
15
hours/weekly work on own film project
---
If you are interested in filmmaking, you probably already have an idea of what it entails. It, of course, includes directing and production, but also camera, sound, lighting and the whole scene, along with ensuring the necessary effects, stuntmen and post-production. Filmmaking at the Prague Film Institute will guide you through the entire filmmaking process.
We will show you what needs to be done before the production phase begins. We will teach you to analyse and write screenplays. The preparation of budgets and plans which you will never be able to do without is, of course, an integral part of the curriculum. And because the best way to learn is through practice, we will give you an opportunity to try out everything with us. Over 60% of the study are practical demonstrations and exercises. And as we want to keep up with the current trends and to provide you with up-to-date training, you will be taught only by the best instructors and film makers. Prague Film Institute ranks among the best film production universities.
Choose one of our professional film courses. We offer unrivaled background and tutors who are elite in their fields.
Optional length 1 or 2 years. 10 months full-time each year
Tuition per year: 20 200 USD
Dates: 15 March 2021 - 12 December 2021
Classes 5-8 hours per day, 9:30am to 5:00pm (Mon - Fri) + weekend shoots
Some of your free time will be busy with shoots, writing scripts and homework (during shooting periods may take up to 13 hours per day)
Technical equipment and study materials included
Internships on actual professional shoots
What will I learn?
How to work with a script and create a storyboard
How to direct actors and work with them through casting, pre-production, calling and on-set management
How to lead a small crew and manage a shoot according to industry-standard procedures
How to manipulate a professional digital camera and light a scene
How to record sound and create sound design with special software
How to utilize professional editing software and learn the main principles of storytelling through editing
Post-production – key steps of post-production, working with film materials
Choose your specialization
Once you are accepted into PFI, you and all other students will be divided into teams, each of which represents a full film crew. For this purpose, each student chooses their minor and major skills. You will all study the same core unit which are mandatory for basic knowledge of filmmaking industry, but you will get special training in the skills you choose. The major skill sets the direction for your whole study. You can choose between directing and cinematography. During your year study you will work on 3 complete films. You will write and direct your own film with your major skill while also crew on 2 others student productions using your minor skills.

Major Skills
Directing | Cinematography (Camera)
Minor (supporting) skills will be taken into account only during group activities and team projects. Ideally you should have a basic knowledge about the minor skills you choose. You will choose one skill from each group below.
Minor Skills - Group A
Acting | Sound | Lightening | Production Design (Art Direction) | Grip
Minor Skills - Group B
Production | Editing | AD | Screenwriting
Graduate Career Profile
FILM DIRECTOR PRODUCER DRAMATURGIST DIRECTOR OF PHOTOGRAPHY FILM EDITOR CASTING DIRECTOR PRODUCTION MANAGER UNIT MANAGER 1ST ASSISTANT DIRECTOR SCRIPT SUPERVISOR LOCATION MANAGER
The General Filmmaking program is a high-intensity practical daily course designed to give you an all-round filmmaking experience. The program is divided into 2 separate years:
Year 1:
Introduces you to the fundamentals of traditional filmmaking – directing, production, cinematography, screenwriting, editing and postproduction.
Year 2:
Allows you professional specialization in the area of your choice. Each specialization has its own curriculum. Significant emphasis is placed on your final film, which should be of film festival quality.
Our teaching motto is "learn to do by doing" and 60% of our lessons are practical. Every week, you will be given creative and practical exercises while, at the same time, expected to work on your own film projects. Hands-on lessons are complemented by theoretical lectures, a series of student workshops in the facilities of our partners and masterclasses with award-winning, industry-leading professionals.
During your study you will be involved in the production of a number of film projects in the position of your specialisation. Drawing on this practical experience, you will go on to create a professional-quality diploma film in order to graduate at the end of the second year.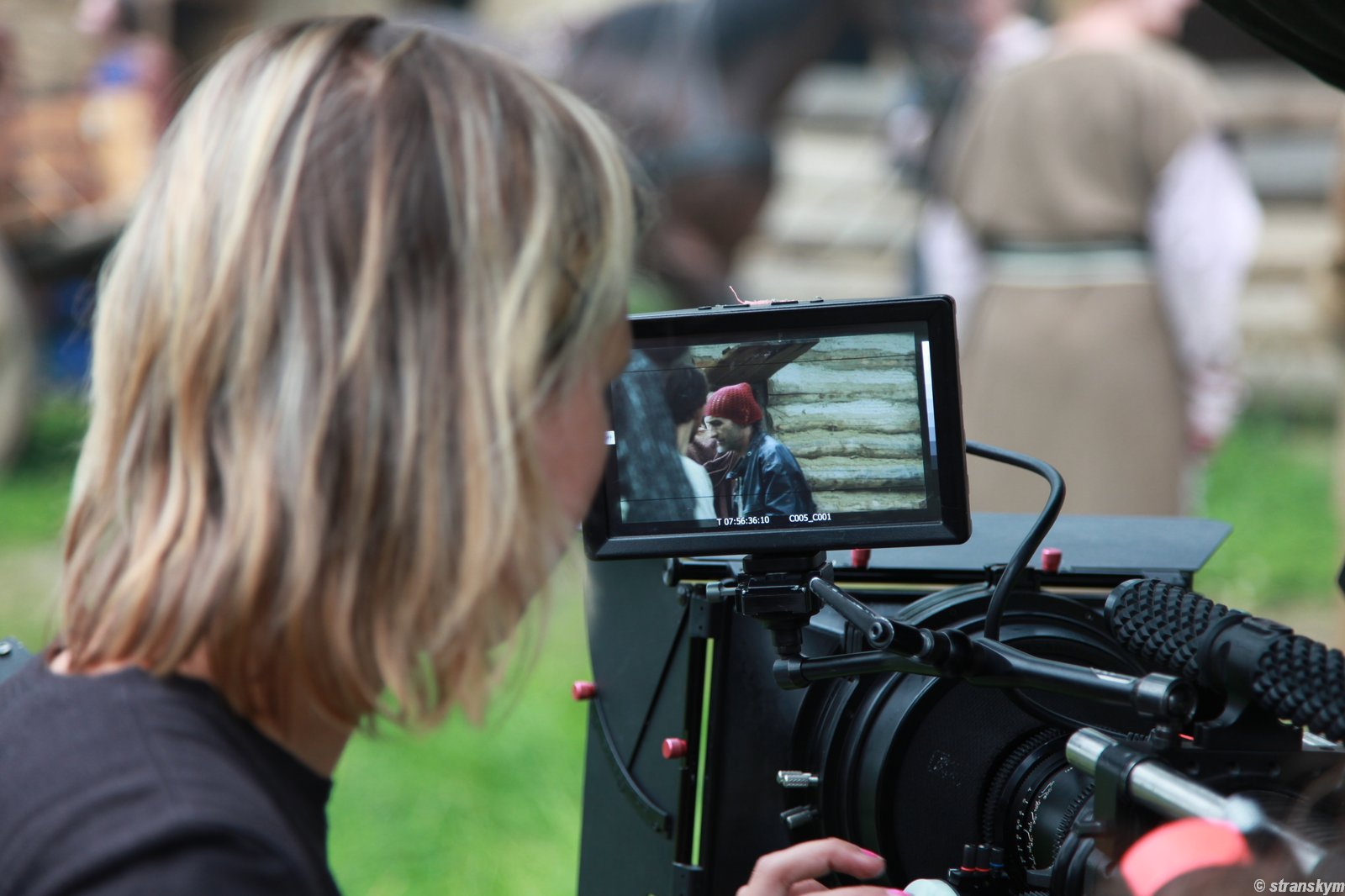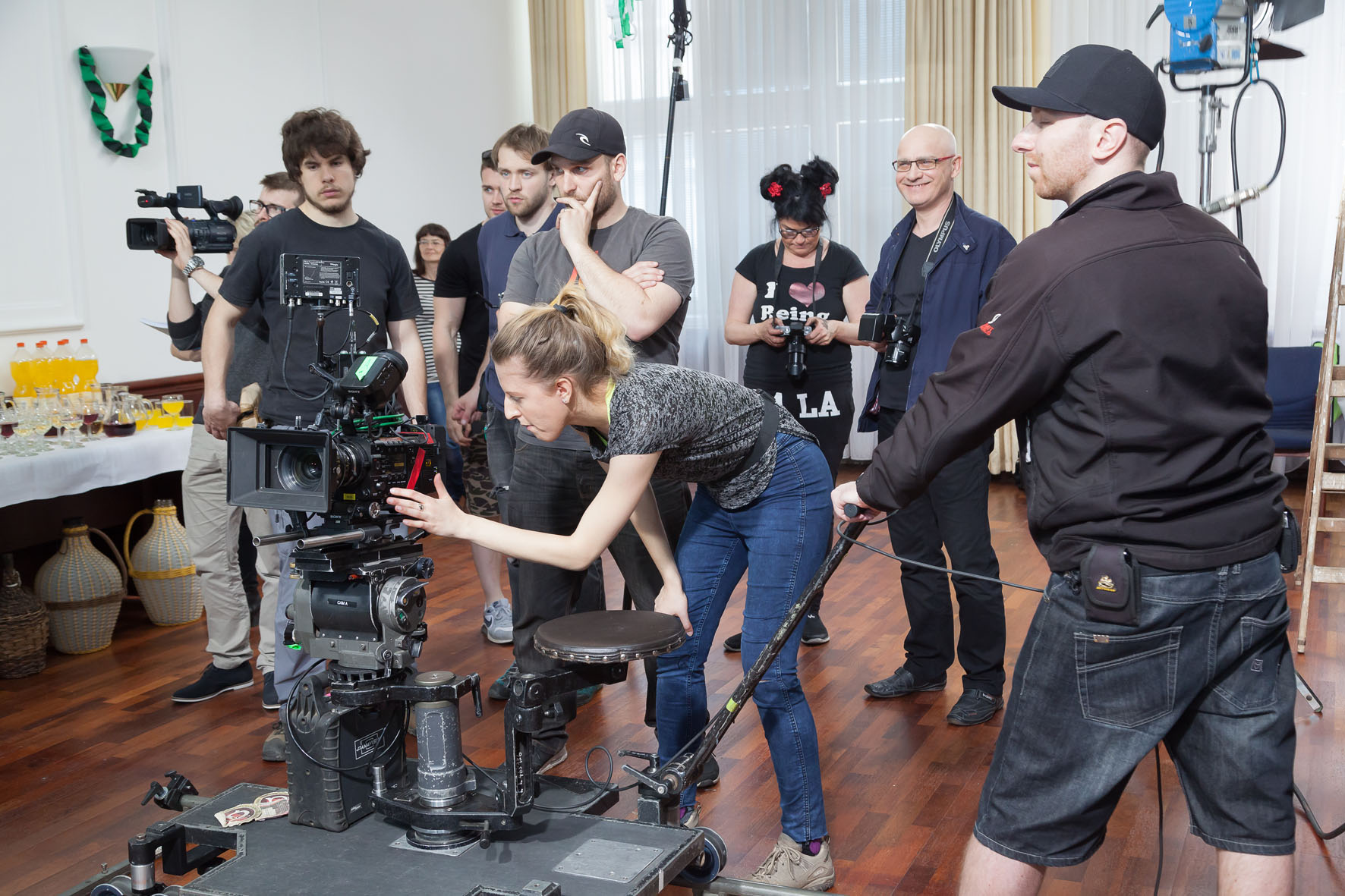 General Filmmaking
Mandatory Subjects
Individual project
Research into a selected topic
Develop individual creative solutions
Present resolved propositions to an identified audience
Evaluate a resolved proposition

Scriptwriting
Writing to Theme
Writing Characters
Utilizing the Story Framce (setting)
Dramatic Dialogue
Set-up/Pay-off, Casuality and Cosmology
Twin Tools of Drama: Intrique and Suspense
Classic Narrative
Alternative Story Structures
Episodic Narratives for TV and Webisodes
Short Film Storytelling
Working with Genre
From Concept to Final Draft - a Screenwriter;s Workflow

Directing
Time in Cinema
Aesthetics of Sound Design
Mise-en-Scene Studies
Screenwriting Studies
Cinematography Basics
Directing Actors
Tools from the Masters
Film Theory

Production
Film crew: roles and responsabilities
Basics of Line Producing
Introduction to the Business of Film
Film Financing
Project Planning
Pitching
Line Producing
Project Development
Location Management
Business Development
Talent Management
Marketing & Distribution


Cinematography - Camera
Principles of camera and lens use in cinematography
Safe setup, operation and control of cameras and lenses
Activities and responsabilities associated with different roles in camera department
Presentation of dailes/rushes demostrating the use of different camera and lens combinations
Compositional theory of cinematography

Cinematography - Lighting
Features of lighting in cinematography in creating a visual language
Safe setup, operation and control of lighting equipment
Presentation of dailies/rushes demonstrating different approaches to lighting and cinematography

Editing
Usage of editing techniques for different production contexts
Termonology and different movie parts
Types of shots
Continuity editing
Parallel editing
Montage/Jump cut
Emotional curve of the scene
Timing and pace
Bridging scenes with music
Cut by color and contrast
Cutting dialogues
Editing for different genres

Creative Media Industry
Relationship between creative media production and creative industries
Different forms of company and employment in the creative industries
Roles and relationships within a specific area of creative media production

Film Studies
Growth of film industry and audience through time
History and development of narrative film
Theoretical framewrok within film studies

Professional Practice
Creative media production professions
Personal career goals in the creative industry
Personal development plans
Introduction to Effects Animation CGI Lighting for VFX
CV/porfolio/showreel


Visual Effects Practices
Roles within VFX
VFX Design
Shot identification
Shot requirements
Style
Genre
Storyboarding
Animatics
Filming
Codecs
Still Photography
CGI Supervision
Green Screen
Virtual Sets
Light Matching
HDRI
Matchmoving
Photogrammetry
VFX paint
Motion/performance capture
Miniatures
Forced persepctive
3D modelling
Compositing

Sound Design
Theory of Basic Sound Principles
Basics of Electricity
Recording and Playback Theory
Recording and Playback Practice
DAW Practice
Film Project Sound Recording Theory
Room Acoustics
Theory of Psycho Acoustics
Theory and Aesthetics of Film Sound
DAW Working
Location Dialog Recording
Music Recording
Recording Theory & Practice
Sound Format Theory
Sound Format Practice

Production Design
Introduction to Production Design
Visualization Basics
Mise-en-Scene Project
Narrative and Décor
Visualization Advanced
Miniature Set Project
Production Design and Technological Advancement
Set Design
Set Construction