10
Months (each year)
---
optional length 1 - 2 years
30
Hours/weekly practical classes
---
+ weekend shoots
$18800
1-year fee
---
affordable tuition
25
hours/weekly work on own film project
---
average time, may go up to 40 hours
The Post-production program will introduce you to the complete workflow of any commercial or feature film. During both semesters, you will learn not only the practical skills of post-production, but also how to implement these techniques effectively in order to build a story. To reflect this, the semesters are constructed as follows:
Year 1:
Post-production basics. What kind of work-flows, editing, coloring and VFX software are being used today? Lessons improve students' skill set in the most common practices.
Year 2:
In choosing your preferred field and programs, you will be given the chance to develop your practical skills of telling a story through editing, as well as empowering your postproduction work using VFX and Color Corrections.
Our teaching motto is "learn by doing" and, as such, 60% of our lessons are practical. Every week you will be in close contact with our "General Filmmaking" group in order to work on specific short films to hone your abilities and work-flow strategies on real films.
During your studies, you will be involved in several of the school's co-production projects and cooperate on large feature film or commercial productions.
Optional length 1 - 2 years. 10 months full-time each year
Tuition per year: 18 800 USD
Course dates: 15 March 2021 - 12 December 2021
Classes 5-8 hours per day, 9:30am to 5:00pm (Mon - Fri) + weekend shoots
Your free time will be busy with practical editing and VFX tasks (shooting periods may take up to 13 hours per day)
Technical equipment and study materials are included
Internships in actual post-production projects (film and commercials)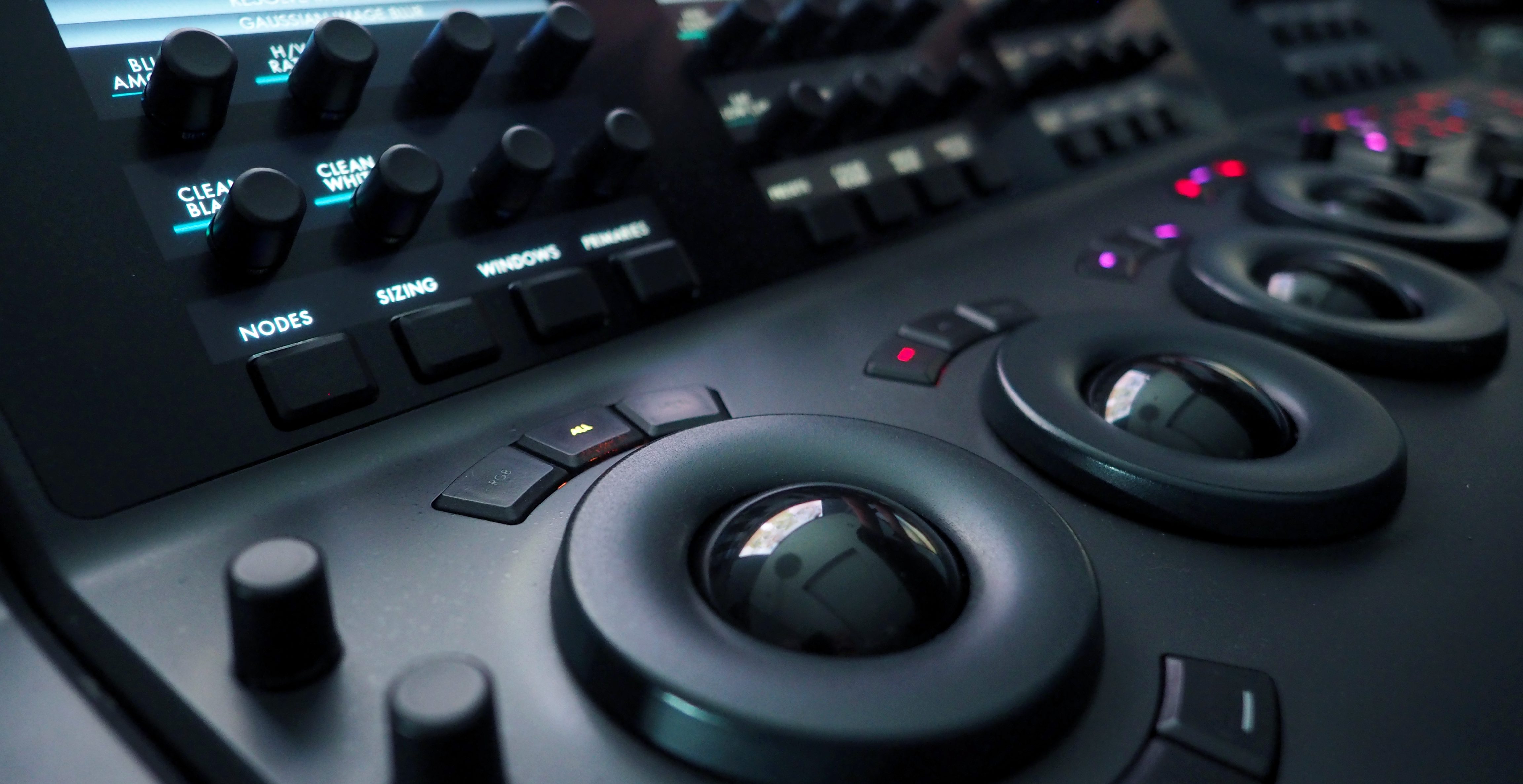 How to operate the most common postproduction workflows
How to tell a story with your editing and color corrections
Practical editing in Adobe Premiere, Final Cut Pro, AVID
Color Grade in DaVinci Resolve, Speed Grade
2D VFX and Motion Design in Adobe After Effects and Flame
How the Maya and Cinema 4D works
How to work with sound design, how to export and import sound back into your master project
Graduate Career Profile
FILM EDITOR
COLOR GRADING SPECIALIST
2D ARTIST
3D ARTIST
PRODUCTION MANAGER
ART DIRECTOR

Postproduction
Mandatory Subjects
Individual project
Research into a selected topic
Develop individual creative solutions
Present resolved propositions to an identified audience
Evaluate a resolved proposition

Visual Effects Practices
Roles within VFX
VFX Design
Shot identification
Shot requirements
Style
Genre
Storyboarding
Animatics
Filming
Codecs
Still Photography
CGI Supervision
Green Screen
Virtual Sets
Light Matching
HDRI
Matchmoving
Photogrammetry
VFX paint
Motion/performance capture
Miniatures
Forced persepctive
3D modelling
Compositing

Editing
Usage of editing techniques for different production contexts
Termonology and different movie parts
Types of shots
Continuity editing
Parallel editing
Montage/Jump cut
Emotional curve of the scene
Timing and pace
Bridging scenes with music
Cut by color and contrast
Cutting dialogues
Editing for different genres

Cinematography - Camera
Principles of camera and lens use in cinematography
Safe setup, operation and control of cameras and lenses
Activities and responsabilities associated with different roles in camera department
Presentation of dailes/rushes demostrating the use of different camera and lens combinations
Compositional theory of cinematography

Creative Media Industry
Relationship between creative media production and creative industries
Different forms of company and employment in the creative industries
Roles and relationships within a specific area of creative media production
factors that may affect future development of a specific area of creative media production

Visual Effects & Motion Graphics Cultures
Roles and processes of the VFX/Motion Graphics industry
Practical and theoretical development of VFX/Motion Graphics industry
How VFX/Motion Graphics are used in media production
Developing ideas for VFX/Motion Graphics
History of VFX/Motion Graphics
Style and visual design theories
Production methods
Technology requirements
Production process
Storyboard
Proof of concept
Mock up

3D Modelling
Uses of 3D models in different media production contexts
Plan and manage a development of 3D models
Application of texture maps and shaders to 3D models
Presentation of finished 3D models for a specific media context
Surface modelling
Solid modelling
Nurbs-based vs spline-based
CAD/CAM
Sketching
Line drawings
Colour
Orthographoc drawing
Scale
Annotations
Intended use
Boolean operations
Polygon count
Affordance
Software
Materials
Edge-loops
Topology/Retopology
Viewports
Navigation
Scale
Sculpting
Poly limit
UV maps
Texture mapping
Displacement mapping
Bump mapping
Normal maps
Shader types
PBR materials
Rendering
Media context requirements

Professional Practice
Creative media production professions
Personal career goals in the creative industry
Personal development plans
CV/porfolio/showreel

Cinematography - Lighting
Features of lighting in cinematography in creating a visual language
Safe setup, operation and control of lighting equipment
Activities and responsabilities associated with different roles in lighting department
Presentation of dailies/rushes demonstrating different approaches to lighting and cinematography

Scriptwriting
Writing to Theme
Writing Characters
Utilizing the Story Frame (setting)
Dramatic Dialogue
Set-up/Pay-off, Casuality and Cosmology
Twin Tools of Drama: Intrique and Suspense
Classic Narrative
Alternative Story Structures
Episodic Narratives for TV and Webisodes
Short Film Storytelling
Working with Genre
From Concept to Final Draft - a Screenwriter;s Workflow

Production
Film crew: roles and responsabilities
Basics of Line Producing
Introduction to the Business of Film
Film Financing
Project Planning
Pitching
Line Producing
Project Development
Location Management
Business Development
Talent Management
Marketing & Distribution

Directing
Time in Cinema
Aesthetics of Sound Design
Mise-en-Scene Studies
Screenwriting Studies
Cinematography Basics
Directing Actors
Tools from the Masters
Film Theory

Sound Design
Theory of Basic Sound Principles
Basics of Electricity
Recording and Playback Theory
Recording and Playback Practice
DAW Practice
Film Project Sound Recording Theory
Room Acoustics
Theory of Psycho Acoustics
Theory and Aesthetics of Film Sound
DAW Working
Location Dialog Recording
Music Recording
Recording Theory & Practice
Sound Format Theory
Sound Format Practice

Film Studies
Growth of film industry and audience through time
History and development of narrative film
Theoretical framewrok within film studies