Our school is located in Hlubočepy, one of the primary film locations in Prague. Hlubočepy is home to the Czech film production company Three Brothers, with the famous
Barrandov Studios just nearby. This charming area of Prague retains some of the character of traditional Czech countryside while still being accessible from the city center in just 15 minutes.
---
Barrandov Film Studios
Just beside Hlubočepy are the Barrandov Studios, also known as the "European Hollywood" or "Hollywood of the East" due to its ever increasing interest from western film productions. Here the Czech flag regularly flies alongside that of the United States, Great Britain, France, Germany and Russia. Barrandov is one of the largest and oldest film studios in Europe. For over 80 years this place has been the location of choice for over 2,500 international and Czech films. Barrandov Studio is also a production hub for the television community.
---
Nature
From Hlubočepy, you can enter the Prokopske Valley, a protected nature reserve. This unique park, with its rare rock formations, is partly covered in forest and offers many opportunities for daily recreation. It is an ideal place for cycling, climbing, picnics and morning or evening jogging. In winter you can also use the area for cross-country skiing.



Sport
Nearby sports facilities include a tennis centre, fitness centre and a water park with a 25-metre fitness pool, whirlpool and a 115 metre-long toboggan chute. It is open daily, with entrance prices starting at 79 CZK. For outdoor sport activities, you can visit the natural reserve, the Prokop Valley.
---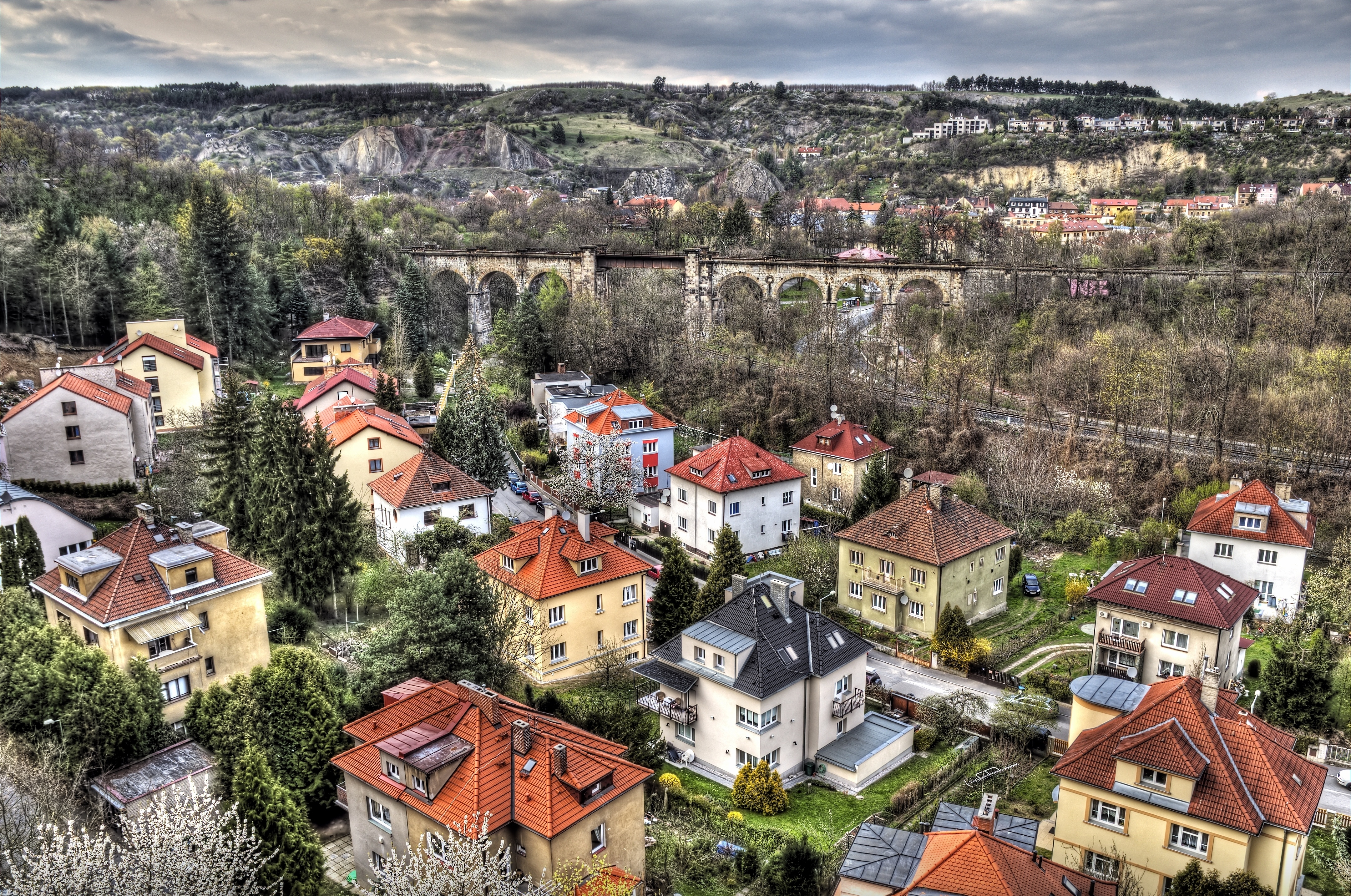 Public Transport
The bus and train stations are located just next to the school entrance. By public transportation you can easily reach the busy and never sleeping city centre just in 15 minutes. For active students it is also possible to get around on a bike.
Nightlife
The area around the school is rich in restaurants and pubs. If you get bored by Hlubočepy facilities, you can head to the near city center. Prague center has the best nightlife in Europe. You can choose from many nightclubs, pubs, underground cave bars, rooftop terraces and beer gardens. The clubbing scene is amazing here and Prague is also much cheaper than every country with Euro (the Czech currency is still the traditional Koruna).