PRAGUE FILM INSTITUTE SUMMER PROGRAMME
Prague Film Institute offers summer courses every year. They are shorter courses during which our teachers give you the very fundamentals from the world of film: screenwriting, directing, cinematography and editing. Choose a topic that is closest to your heart and that interests you the most. Upgrade your education during your holidays and take advantage of the Prague Film Institute summer courses. Get inspired by experienced lecturers and learn practical skills from the best filmmakers.
Have you travelled abroad and done nothing for too long? Come take part in our Prague Film Institute summer courses. Start your career in directing, production or cinematography. Get inspired by world-renowned filmmakers. Every year we prepare specialized courses for you during the summer where you can improve your knowledge in a particular area. Whether it is theme, screenwriting, camera, editing or directing, there is something for everyone at our film school.
8
Weeks full-time
---
June - August 2020
20
Hours/weekly practical classes
---
+ weekend shoots
$5550
fee
---
affordable tuition
20
hours/weekly work on own film project
---
average time
Filmmaking - Summer Course
Our intensive 8 week filmmaking programme is designed to give students a hands-on experience and overall introduction to the craft of filmmaking. The course is designed for people with little or no experience as well as for those who wish to deepen their skills. Covering screenwriting, directing, camera, editing and sound, the professional industry-working teachers of Prague Film Institute lead the student from story idea to finished film.
PFI Summer Workshop challenges students to produce 3 films over a period of two months. Each film school student writes and directs his or her own film while also crews on 2 others student productions.
EGUIPMENT
Students use HDSLR cameras, Lowel lighting packages, and digital editing systems to create their individual film projects. Following production and post-production of each film, students screen their work for their classmates and instructors and engage in critiques and discussion.
CREWS
Students direct their own projects in three or four person crews, and will rotate through production positions when fellow crew members direct. This helps each student gain an strong familiarity with every aspect of film production as they rotate from director, to director of photography, to assistant camera, to gaffer/grip.
Length 8 weeks full-time
Tuition per course: 5 550 USD
Dates: 28 June 2021 - 29 August 2021
Classes 5-8 hours per day, 9:30am to 5:00pm (Mon - Fri) + weekend shoots
The maximum capacity of the Summer Programme is limited to 16 participants
Technical equipment and study materials included
Fee doesn't cover airfare, accommodation (you can book here), food allowance and health insurance. Everything else is included.
Internships on actual professional shoots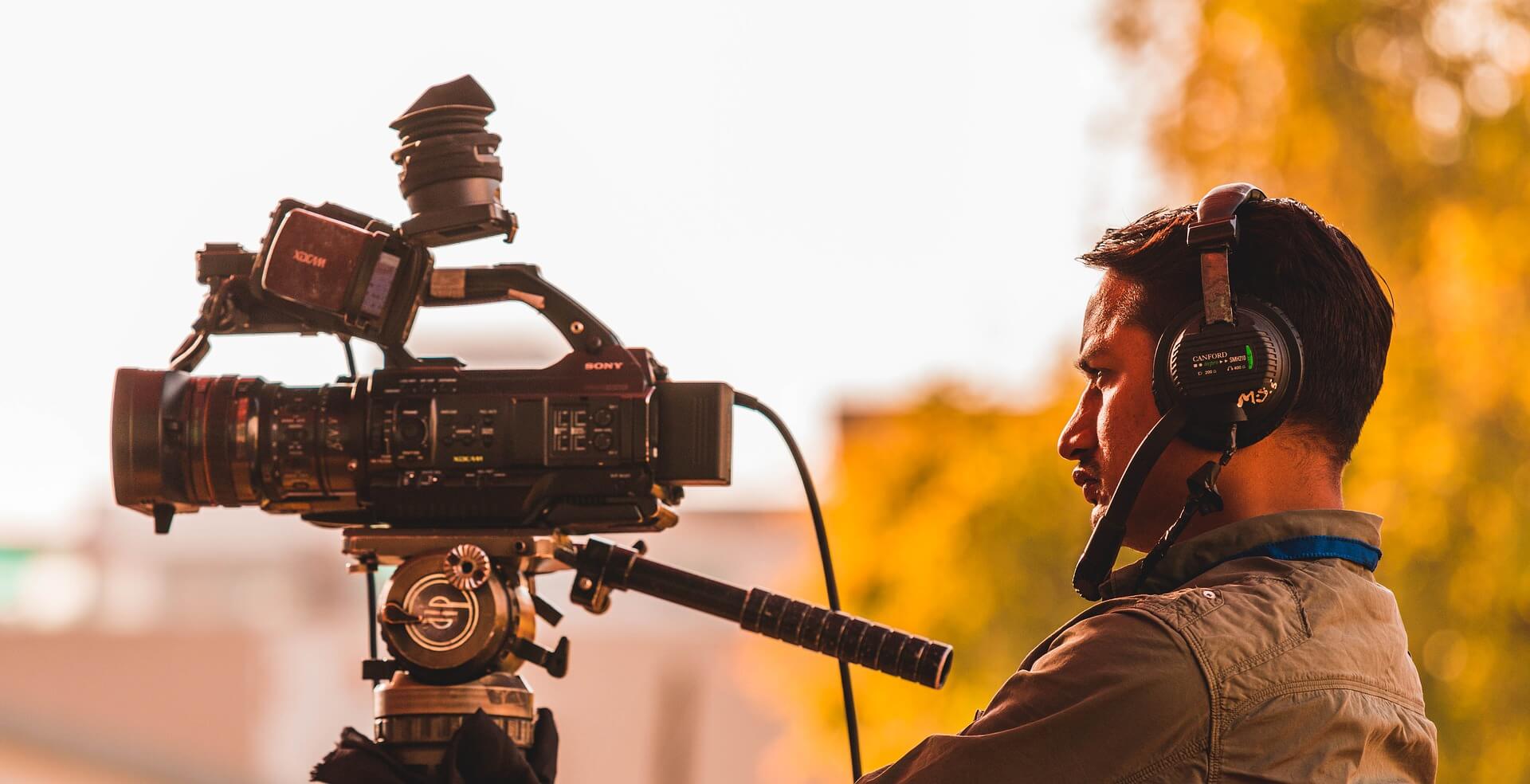 What will I learn?
How to work with a script and create a storyboard
How to direct actors and work with them through casting, pre-production, calling and on-set management
How to lead a small crew and manage a shoot according to industry-standard procedures
How to manipulate a professional digital camera and light a scene
How to record sound and create sound design with special software
How to utilize professional editing software and learn the main principles of storytelling through editing
Post-production – key steps of post-production, working with film materials
WEEK 1- 4
The first month of the program is theory and pre-production period based. During this time students learn basics about each filmmaking role and also write, cast, scout locations and plan their final films. Students gain introducing the fundamentals of directing, screenwriting, editing, cinematography and sound while also expereince practical lessons and visits to our industry partner studios and premises.
WEEK 5-8
The second month, each student shoots the final film of up to ten minutes and meet with teachers for one-on-one consultations. The final weeks of the program, students films are screened at a public cinema open to cast, crew, friend and family and reviewed by the Institute. All students who successfully complete the workshop receive a Prague Film Institure certificate and leave the program with a copy of all their films.
Directing
Formates
Camera movement, continuity, pacing and rhythm
How to get the most out of actors' performances, rehearsal techniques
Location shooting exercise
Producing
Basic elements of producing films (from pre-production to post-production)
Project planning and development
Budgeting
Scheduling (script breakdowns, call sheets, production schedules, etc.)
Location management
Talent management
Writing
Story structure
writing to theme
writing to character
from concept to final draft – a screenwiter workflow
supervision of scripts by teachers
Editing
Editing hardware and software
Ability to work with the shots and tell a story
Life skills
Camera / Lights
Hands-on workshops, class exercises and demonstrations
Training on HD cameras and lighting techniques
Diferrent mood of the story according to lighting techniques
Camera tests
Sound Design
Recording devices
Recording and playback theory/practise
Entry requirements
Knowledge of English
No previous filmmaking experience required