Gain close access to our unrivalled pool of professional tutors, who are always at hand to help students realise their ideas and ambitions. Our tutors are active specialists within the film industry, with wide professional experience. Through their guidance and your hard work, you will leave PFI an employable graduate.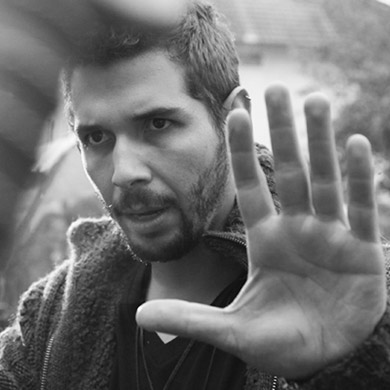 Juan David Salazar
Directing, Camera
---
Juan David is a Franco-Colombian Director, CEO and founder of Pantheon Pictures®, director of film, music videos, TV and commercials. Juan David was born in 1985 in Paris, where he spent his early years before moving to Colombia. He graduated in 2008 with a BFA in Visual Arts from Pontifical Xaverian University. That same year he co-founded the film production company Lumen SMG.

Simultaneously, he attended film school in San Antonio de los Baños in Cuba and took part in film-craft workshops in the USA. In 2010 Juan David moved to Prague. His first Czech short film, "Czech Please!" was officially selected in the SFC at the Cannes Film Festival 2011, the Brest International Film Festival 2012, France, & TISFF 2012 in Greece. In 2012 he founded Pantheon Pictures, Creative Film Production Company, establishing himself in the European market. In September 2013 he won the 1st Prize in the VMA Action/Cut Film Festival in L.A. for his epic music video by Greek DJ, Etostone, and the song "Together".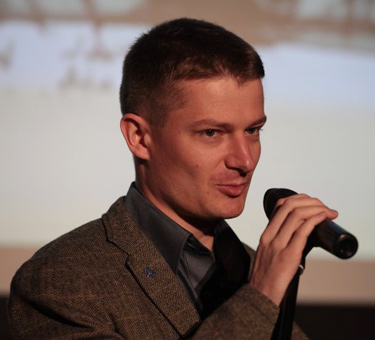 Viktor Kristof
Producer
---
Viktor represents the next generation of the family production company Three Brothers, where he is particularly interested in seeking opportunities of international co-productions and providing services for foreign films. He has completed over 10 feature films and has taken part in more than 100 projects at various positions.

Viktor graduated in Communications and Information Security Management at the University of Defence in Brno. He then worked as a senior officer of the Communications and Information Systems and was later active in management. He completed the Executive MBA study program at the University of Technology in Brno and Dominican University of Illinois (USA). During his career, he enjoyed extensive periods in Australia and Japan. Besides, he is active in many areas of cultural and political life.

Being part of Three Brothers Production Viktor focuses mainly in creating films with historical content. Three Brothers works with the industry's leading dramaturgs and historians and utilizes the on site weapon house www.historicalprops.cz (the largest of its kind in Europe), workshop rooms and studios.

Alongside the numerous co-productions Viktor has also been involved in the production of a wide range of world and Hollywood movies (Dungeons and Dragons, Joan of Arc, Dune, Nomad, Knight's Tale, Avalon, Blade II., The Children of Dune, League of Extraordinary Gentleman, Van Helsing, Hellboy, Doom 3, Narnia - Princ Kaspian, Die Papstin, Henry IV, Anonymous, Borgias, Black Death, Pillars of the Earth, World Without End, Three Musketeers etc.).
Zsolt Bács
Director, Screenwriter, Actor
---
Zsolt Bács is an actor, director and screenwriter born in Budapest, Hungary. After studying five years at medical school, Zsolt instead focused on a career in acting. He graduated from the European Film Actors School and went on to appear in more than 90 TV shows, theatrical feature films and numerous stage plays.

Since 1996, Bács has written more than 20 screenplays for TV and cinema. His career as a director began in 2008 with the Comedy ESPERANZA, the opening feature at Berlinale International Film Festival (PDK). Bács wrote and co-produced the award-winning thriller, SLAVE, and won "Best Supporting Actor" at New York Film Festival NYCIFF for his role in the film. He has directed more than 150 serial episodes for German TV, numerous TV commercials, as well as an adaptation of the bestselling novel THE CHILD with its luminary international cast. He is currently working on a US-Australian-German co-production as well as an international film project in Africa. Since 2013 Bács has been an active coach in acting, screenwriting and directing.
Norika Sefa
Director, Screenwriter
---
Norika Sefa is a filmmaker based in Prague. Norika was a graduate of the prestigious European Film College in Denmark, where she studied Directing and Creative Producing. Norika holds an MFA from FAMU ( The Film and TV School of the Academy of Performing Arts in Prague). Her short films are fragmentary, oneiric pieces, photographic in the way they distill atmosphere within a single frame, still very heterogeneous in style, merging from fiction to documentary. Visually strong pieces that brought participations and awards at more than 20 international film festivals. Her latest short is supervised by one of the most influential film makers alive today Werner Herzog.

With her project Norika has also taken part in Nisi Masa- European Short Pitch and Regional Creative Documentary film school- Active. She writes film reviews and analyses for film festivals and movie /entertainment magazines. She was an alumnus of Common Ground Film Critics - Visegrad Bridge. Norika is currently working on her first feature. The project received the 1st award at the MIDPOINT script workshop, was participant in Feature Launch Workshop (Trieste IFF), in SARAJEVO IFF, where it won the price for participation in EAVE - 2017.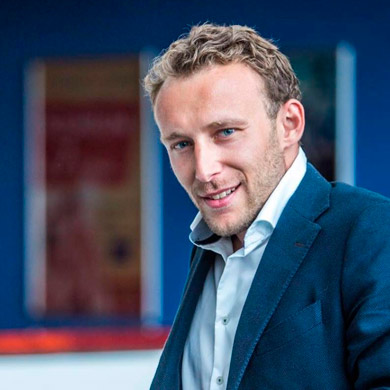 Petr Kubik
Postproduction
---
Petr is a Czech director, DOP and VFX supervisor. His projects include the action TV movie, Lost Legion, which was successfully sold to the Hollywood studio, Lions Gate, and the road movie feature, Montenegro, which is currently being distributed in cinemas through Europe.

Petr always seeks to tell the story with a visionary approach. Thanks to his skills as a VFX supervisor and editor, he applies early foresight to matters of postproduction, which results in his trademark of polished and beautiful final scenes. As a storyteller he enjoys exploring the power of the imagination.
Igor Kristof
PFI Stunt Master
---
Igor is President of the CSFA - Czech Stunt Fighters Association - a stunt coordinator, sword master and film producer. He is the youngest of the brothers who founded the Three Brothers production company back in 1991. In 1975 he also co-founded the stage fencing group, 'The Cadets'.

With The Cadets, he helped give rise to the fame of the Kaltenberg Knight Tournament and, with more than 3 000 performances, has gained acclaim for the art of stage fencing throughout Europe, USA and the United Arab Emirates. Between years ´90-´93 he independently directed group performances in Germany and Denmark. He created dozens of choreographies for TV and film projects and, as Assistant Director, has more than 60 documentary productions behind him, in most case international projects. Since the 90's he has also been producing feature movies and TV series.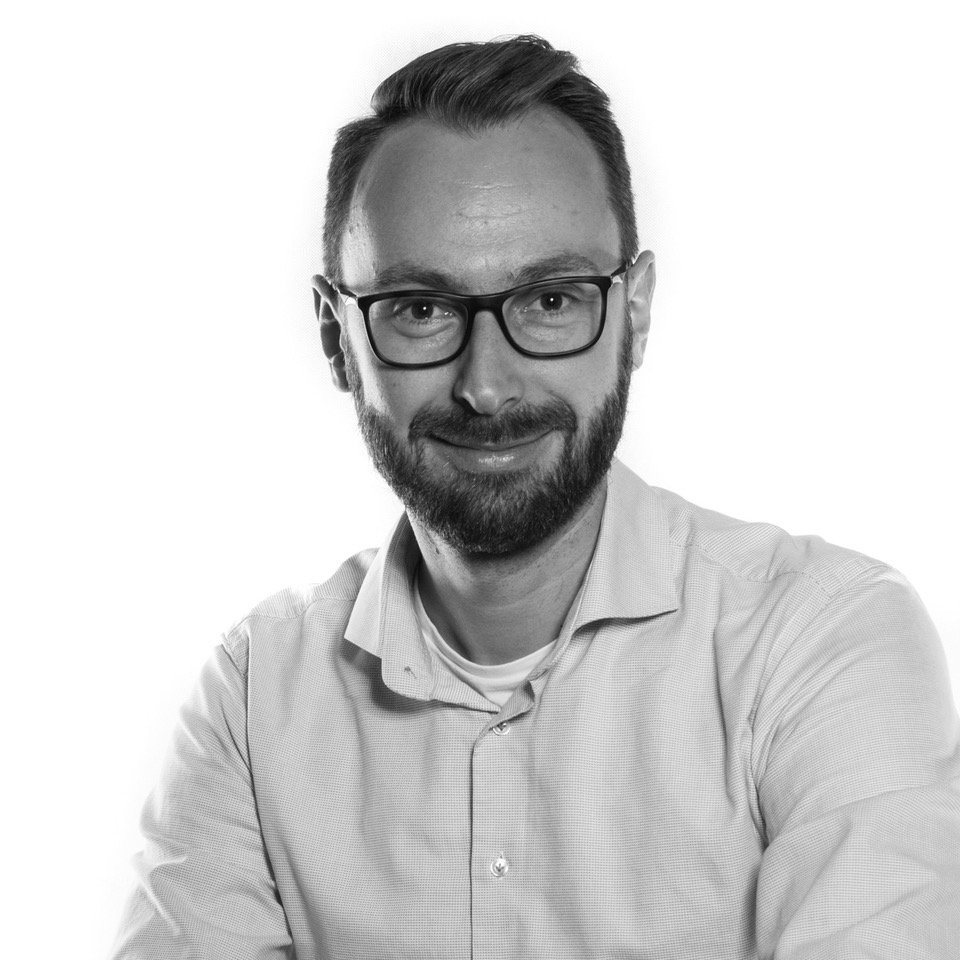 Tomas Srovnal
Postproduction Supervisor & Executive Producer
---
With hundreds of hours of work on shootings and thousands of hours in editing rooms and postproduction, Tomas is real postproduction professional. During his career he managed and supervised large number of postproduction projects and worked with leading Czech directors and cameramen on dozens of films and television series.

During his studies Tomas gained experience with the film industry as a film technician and then gradually moved to postproduction specialisation. Since 2013, he has run successful postproduction studio CINEPOST at Barrandov Film Studios. In 2017, CINEPOST combined with another postproduction company PFX. Currently in PFX, Tomas is one of partners and also in charge of film and television postproduction department.
Roman Kasparovsky
Line Producer & Unit Production Manager
---
Viktor Kašparovský is an experienced producer living in Prague. He has two Master's degrees (English/Geography and Film&TV Production) and a Ph.D. in Czech Film (from the Academy of Performing Arts in Prague). He has produced over 80 music videos and short films, one of which ("This Is Not a Picture") was nominated for a Student Academy Award in 2004. He has also produced over 30 commercials, among others for Pringles, Kozel (Czech beer) or Coca Cola. He has worked alongside Timur Bekmambetov on Wanted and was a post-production supervisor of the feature film Corn Island in 2014. He has been the line producer or unit production manager on many films and TV series including The Last Visa, The Three Brothers, Mamas & Papas or Lidice. He has also taken on the role of executive producer in feature films like The Godfather's Story, Normal or Gangster Ka. He has been teaching at FAMU (Film and TV School of Academy of Performing Arts in Prague) and the Prague University of Economics (Arts Management) since 2010. He speaks fluent Czech, Slovak and English, and a bit of Russian.
---
Our Master Tutors are Oscar-winning and internationally awarded film professionals who cooperate with PFI to teach students in special masterclass lessons and workshops. Simultaneously, they also act as patrons of the Institute and guarantee the high quality of our study programs and teaching know-how.