Our Master Tutors are Oscar-winning and internationally awarded film professionals who cooperate with PFI to teach students in special masterclass lessons and workshops. Simultaneously, they also act as patrons of the Institute and guarantee the high quality of our study programs and teaching know-how.
---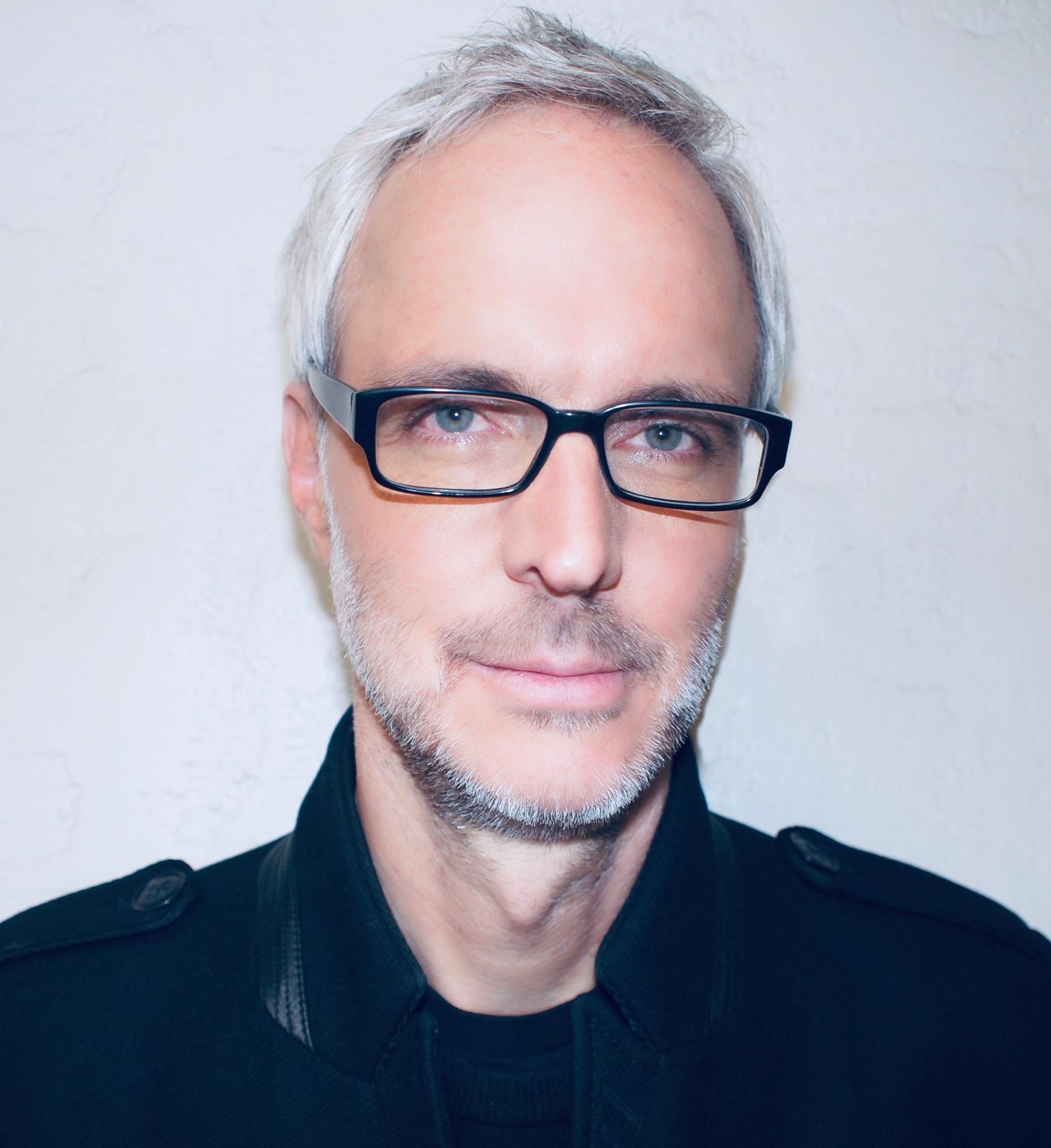 Dirk Westervelt
Editor
---
Dirk Westervelt has worked in many different film genres, including action, drama, and comedy. No matter what the genre, his primary focus is always on storytelling. After working for a time in the camera department, Westervelt moved to the cutting room on the first two features directed by F. Gary Gray, as Assistant Editor on FRIDAY and Associate Editor on SET IT OFF. He worked for George Tillman Jr. as an Associate Editor on SOUL FOOD, and as Editor on MEN OF HONOR, FASTER, and NOTORIOUS. While living and working in Prague, he served as Visual Effects Editor on Guillermo del Toro's BLADE 2 and HELLBOY. He has also collaborated repeatedly with writer-director Rick Famuyiwa, was an Editor on JOURNEY TO THE CENTER OF THE EARTH 3D for director Eric Brevig. In 2014 he edited Jaume Collet-Serra's RUN ALL NIGHT. In the last few years he has been working on James Mangold's LOGAN, David Leitch's DEADPOOL 2, and Mangold's FORD v FERRARI.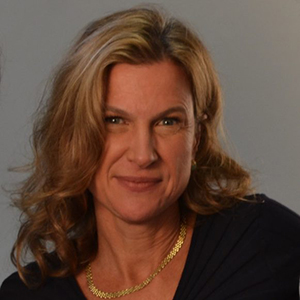 Nancy Bishop
Casting Director
---
Nancy is a CSA, Emmy Award Nominated Casting Director who has cast nearly one hundred projects internationally. Nancy bridges the gap between Europe and the US. She has developed a proven method for audition technique. Some of the titles she has worked on include: Mission Impossible – Ghost Protocol, Borat Subsequent Moviefilm, EuroTrip, Snowpiercer and many more.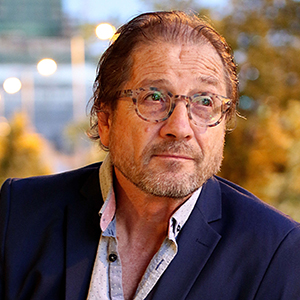 Steve Lichtag
Director, Producer
---
Steve Lichtag is a world-famous documentary filmmaker and mainly the author of science films with a sea theme. He is the founder and president of the CRYSTAL PLANET endowment fund, focused on the protection of underwater flora and fauna. He has worked closely with personalities such as Jean-Michel Cousteau, Céline Cousteau, Dr. Samuel Gruber, Dr. Erich Ritter, Andre Hartman, Garry Atkinson and many more. He is currently completing the feature film "Stingl - Little Big Okima" and is preparing another film with the working title "Finding the Abyss". It tells the story of the human desire to know the secrets of the depths, but also points to the plundering of the oceans by man. Steve is a member of a number of international film juries and institutions dealing with nature and its protection. In 2004, he founded the "Water Sea Oceans" IFF, of which he is president.
MgA. Adam Dvorak
Editor, Producer
---
Adam Dvořák is one of the most outstanding filmmakers of the young generation. He graduated from the Film and Television Faculty of the Academy of Performing Arts in Prague, and in 2002 he founded his own editing room, Avidmovie. He is editor for feature films, documentaries, commercials and clips. He was nominated for the Elsa Award (Between Star and Crescent) and the Czech Lion (Snowboarders, Secrets). In last few years, he established himself as a producer and under the auspices of remarkable films such as LIDICE.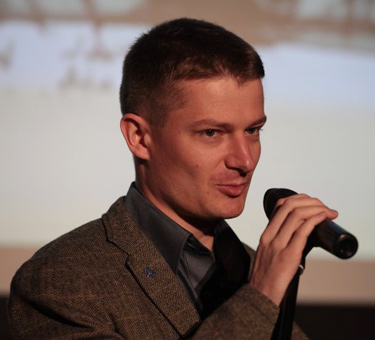 Ing. Viktor Kristof, MBA
Producer
---
Viktor represents the next generation of the family production company Three Brothers, where he is particularly interested in seeking opportunities of international co-productions and providing services for foreign films. He has completed over 10 feature films and has taken part in more than 100 projects at various positions.

Viktor graduated in Communications and Information Security Management at the University of Defence in Brno. He then worked as a senior officer of the Communications and Information Systems and was later active in management. He completed the Executive MBA study program at the University of Technology in Brno and Dominican University of Illinois (USA). During his career, he enjoyed extensive periods in Australia and Japan. Besides, he is active in many areas of cultural and political life.

Being part of Three Brothers Production Viktor focuses mainly in creating films with historical content. Three Brothers works with the industry's leading dramaturgs and historians and utilizes the on site weapon house www.historicalprops.cz (the largest of its kind in Europe), workshop rooms and studios.

Alongside the numerous co-productions Viktor has also been involved in the production of a wide range of world and Hollywood movies (Dungeons and Dragons, Joan of Arc, Dune, Nomad, Knight's Tale, Avalon, Blade II., The Children of Dune, League of Extraordinary Gentleman, Van Helsing, Hellboy, Doom 3, Narnia - Princ Kaspian, Die Papstin, Henry IV, Anonymous, Borgias, Black Death, Pillars of the Earth, World Without End, Three Musketeers etc.).
Zsolt Bács
Director, Screenwriter, Actor
---
Zsolt Bács is an actor, director and screenwriter born in Budapest, Hungary. After studying five years at medical school, Zsolt instead focused on a career in acting. He graduated from the European Film Actors School and went on to appear in more than 90 TV shows, theatrical feature films and numerous stage plays.

Since 1996, Bács has written more than 20 screenplays for TV and cinema. His career as a director began in 2008 with the Comedy ESPERANZA, the opening feature at Berlinale International Film Festival (PDK). Bács wrote and co-produced the award-winning thriller, SLAVE, and won "Best Supporting Actor" at New York Film Festival NYCIFF for his role in the film. He has directed more than 150 serial episodes for German TV, numerous TV commercials, as well as an adaptation of the bestselling novel THE CHILD with its luminary international cast. He is currently working on a US-Australian-German co-production as well as an international film project in Africa. Since 2013 Bács has been an active coach in acting, screenwriting and directing.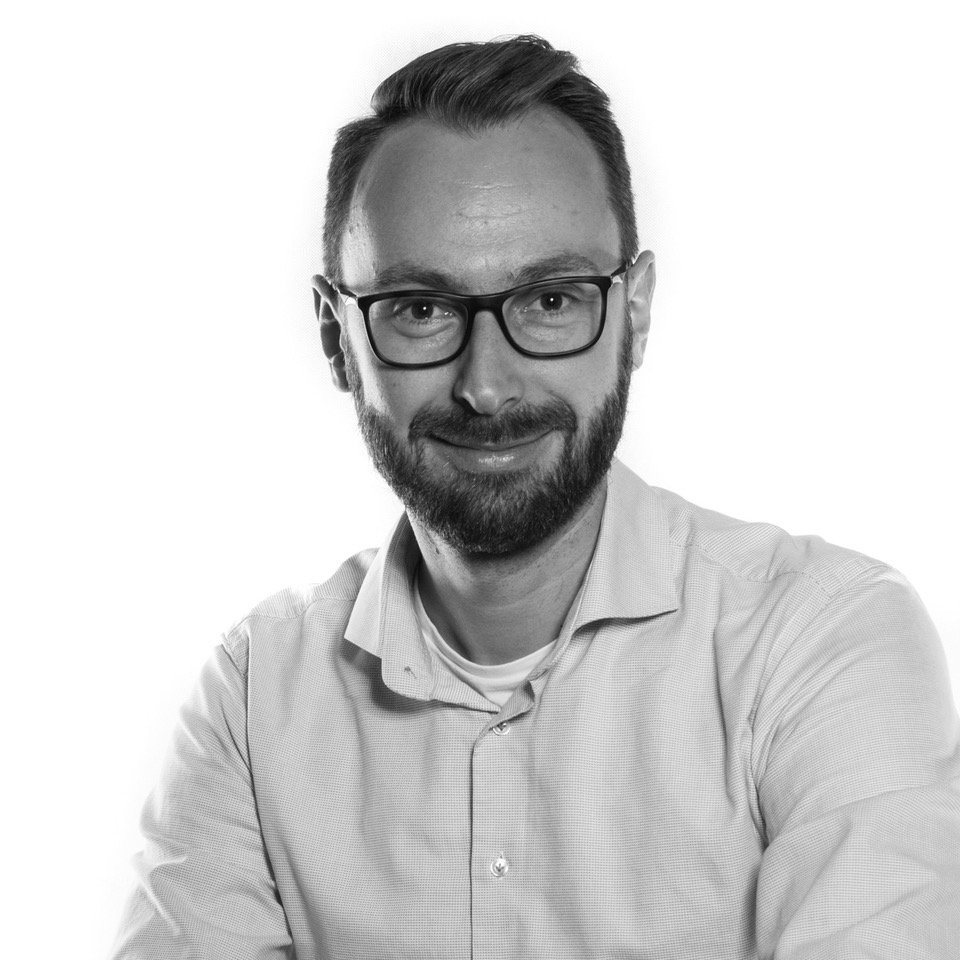 Mgr. Tomas Srovnal
Postproduction Supervisor & Executive Producer
---
With hundreds of hours of work on shootings and thousands of hours in editing rooms and postproduction, Tomas is real postproduction professional. During his career he managed and supervised large number of postproduction projects and worked with leading Czech directors and cameramen on dozens of films and television series.

During his studies Tomas gained experience with the film industry as a film technician and then gradually moved to postproduction specialisation. Since 2013, he has run successful postproduction studio CINEPOST at Barrandov Film Studios. In 2017, CINEPOST combined with another postproduction company PFX. Currently in PFX, Tomas is one of partners and also in charge of film and television postproduction department.
Roman Kasparovsky, MA. PhDr.
Line Producer & Unit Production Manager
---
Viktor Kašparovský is an experienced producer living in Prague. He has two Master's degrees (English/Geography and Film&TV Production) and a Ph.D. in Czech Film (from the Academy of Performing Arts in Prague). He has produced over 80 music videos and short films, one of which ("This Is Not a Picture") was nominated for a Student Academy Award in 2004. He has also produced over 30 commercials, among others for Pringles, Kozel (Czech beer) or Coca Cola. He has worked alongside Timur Bekmambetov on Wanted and was a post-production supervisor of the feature film Corn Island in 2014. He has been the line producer or unit production manager on many films and TV series including The Last Visa, The Three Brothers, Mamas & Papas or Lidice. He has also taken on the role of executive producer in feature films like The Godfather's Story, Normal or Gangster Ka. He has been teaching at FAMU (Film and TV School of Academy of Performing Arts in Prague) and the Prague University of Economics (Arts Management) since 2010. He speaks fluent Czech, Slovak and English, and a bit of Russian.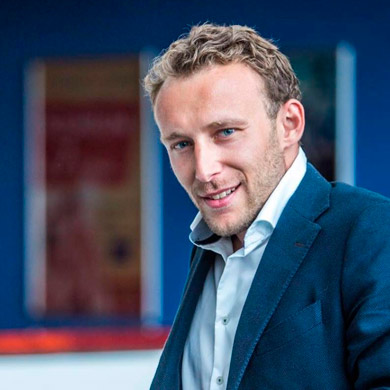 Petr Kubik
Postproduction
---
Petr is a Czech director, DOP and VFX supervisor. His projects include the action TV movie, Lost Legion, which was successfully sold to the Hollywood studio, Lions Gate, and the road movie feature, Montenegro, which is currently being distributed in cinemas through Europe.

Petr always seeks to tell the story with a visionary approach. Thanks to his skills as a VFX supervisor and editor, he applies early foresight to matters of postproduction, which results in his trademark of polished and beautiful final scenes. As a storyteller he enjoys exploring the power of the imagination.
Gain close access to our unrivalled pool of professional tutors, who are always at hand to help students realise their ideas and ambitions. Our tutors are active specialists within the film industry, with wide professional experience. Through their guidance and your hard work, you will leave PFI an employable graduate.
Vladimir Pešek
Production Designer & Architect
---
Vladimir is a Ph.D. graduate from the Academy of Arts and Architecture & Design in Prague. He has been working on various film and theater project for the past 15 years. Some of the titles he has worked on are: James Bond – Casino Royal, Chronicles of Narnia: Prince Caspian, Mission Impossible IV, Carnival Raw, and many more.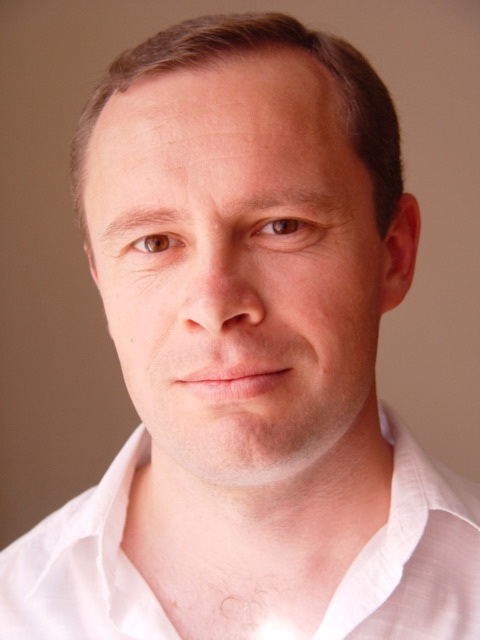 Saimir Bajo
Screenwriter, Director, Producer
---
Saimir Bajo is an award-winning filmmaker, screenwriter, director, dramaturge, producer, lecturer and scholar. His screenplays and film projects have placed in a number of prestigious film festivals and competitions including Berlinale Co- Production Market, CineLink, Co-Production Market at Sarajevo International Film Festival, ALBAScript and Cineuropa, TIFForm and Torino Film Lab, Meeting Poit Vilnius, Zagreb DOX Pro, Creative Europe. His films and documentaries have been screened at the most prestigious film festivals around the world. Recently, he has directed the fiction film The Violinist and is finishing the feature documentary: Tomas Venclova - Forms of Hope. Saimir is developing his new feature film, Journey to Awakening, a co-production of Czech Republic, Albania, Slovenia, Italy.
David Kocar
Director, Producer
---
David is a Czech director and producer. His film projects include the satiric comedy Ostravak Ostravski, which was screened in Czech cinemas, - Cyril and Methodius - Apostles to the Slavs, the docudrama that was nominated for an Academy Award the Czech Lion, - and the medium-length docudrama Loučka 1945, which was screened at the Cannes Film Festival. David has taken part in many other film projects at various positions. He founded joyfilm.cz where he has directed and produced plenty of TV commercials, promotion videos, trailers and music videos. During his years of schooling at the Thomas Bata University, he had the opportunity to study at the New York Film Academy, where he gained further experience in the field of filmmaking under the guidance of the well-known Czech director Vojtech Jasny.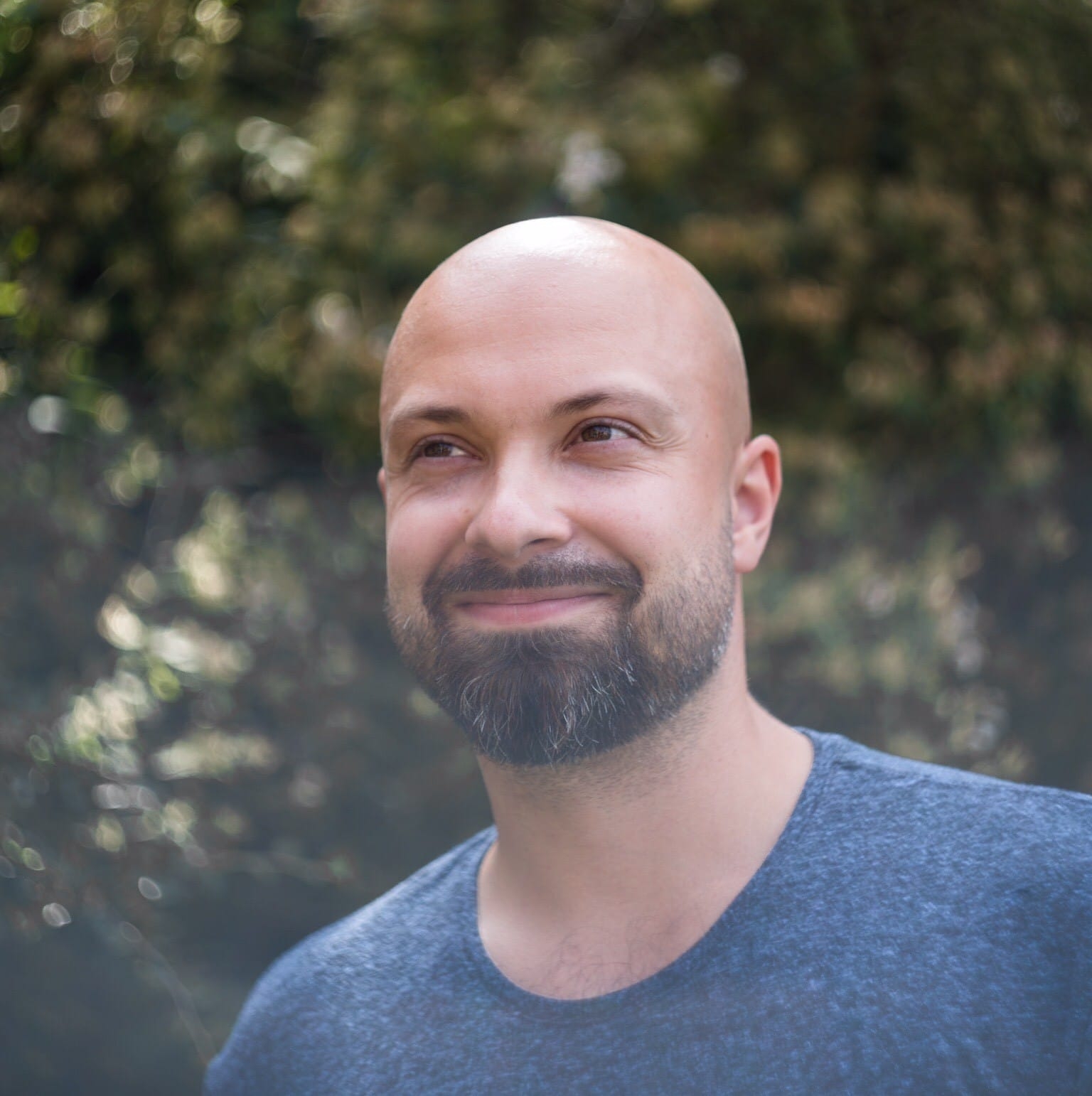 Lukáš Daniel Pařík
Music Composer
---
Lukáš Daniel Pařík is a Czech composer, screenwriter and writer. He wrote music, lyrics, libretto and screenplay for the rock symphonic musical King Arthur. He composed one of the most successful Czech soundtracks for the movie Princess Cursed in Time and he is also one of the screenwriters. Parik is the author of creative concepts, screenplays and music for dozens of commercials and also an experienced teacher of writing and music (composition, piano, guitar, singing, theory).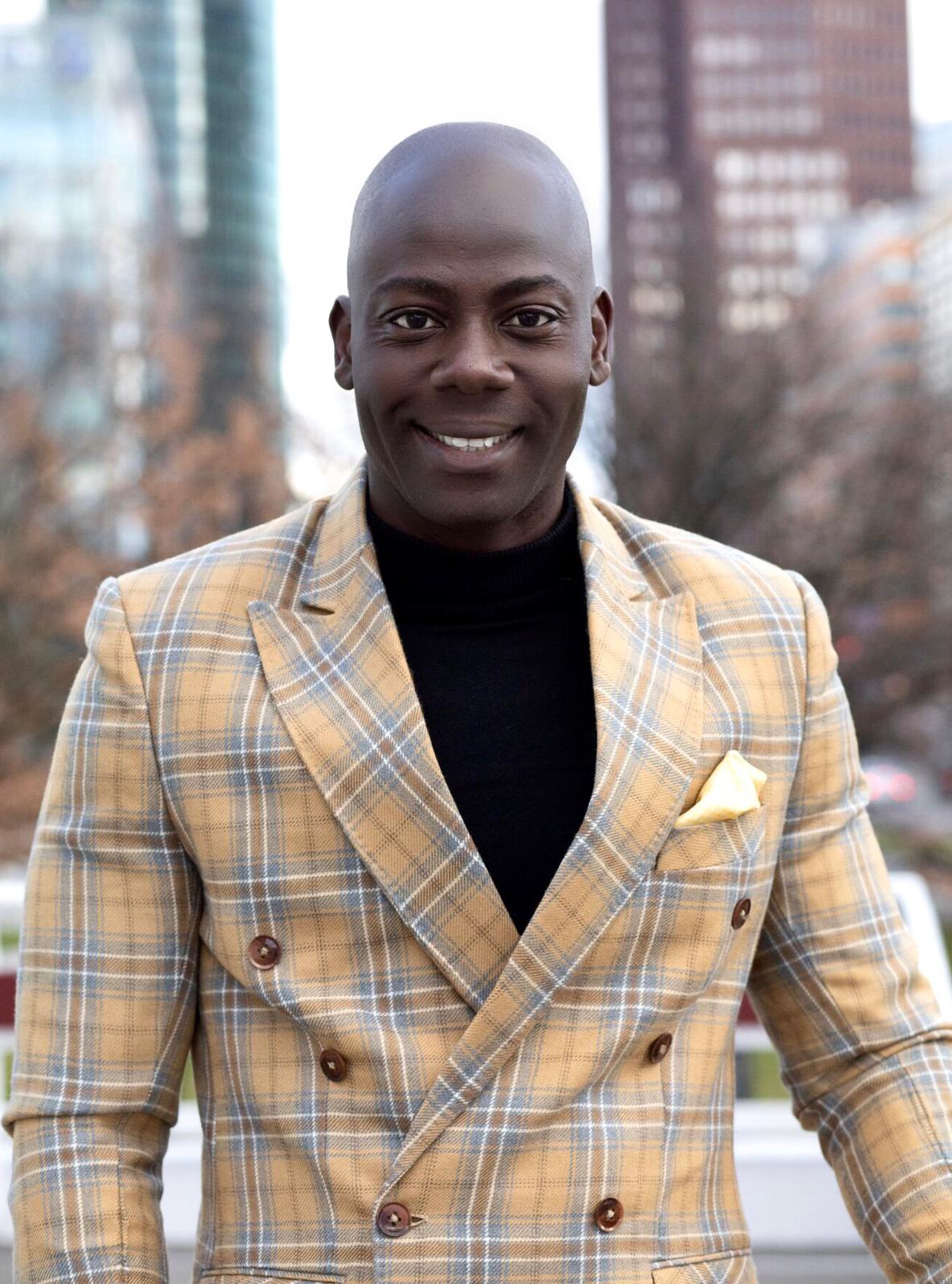 Pius Okaba, MA.
Directing, Camera
---
Pius Okaba is a film director and actor that currently lives in Berlin, Germany, over his 10- year career in the film and television industry, he worked in various fields such as Format Buying, On-Air Image Design, Content Acquisition, Content Development/Management, airtime sales, directing and Production for both the film and television industry.

Pius Okaba is an alumnus of The New York Film Academy (NYFA) where he studied acting and he holds a Master of Arts degree in film directing from the prestigious University of West London. He is currently pursuing a second masters degree (MFA) in motion pictures and is a residence lecturer at the Prague Film Institute in the Czech Republic. His controversial film AYE, released in 2019 sees a wide acceptance across the European film industry. AYE won the award of Best Short Film at the African Diaspora Cinema Festival in Florence, Italy and was nominated and screened at I Will Tell International Film Festival, London, United Kingdom, Black Star International Film Festival, Accra Ghana, The South African International Film Festival, Johannesburg, South Africa, Africa international Film Festival, Lagos Nigeria, and Inshort Film Festival in Lagos, Nigeria.

Pius Okaba's role as a witch hunter in the Czech fairy tale film Princezna Zakletá V Čase (Princess Lost In Time) has earned him an accolade in the European film market.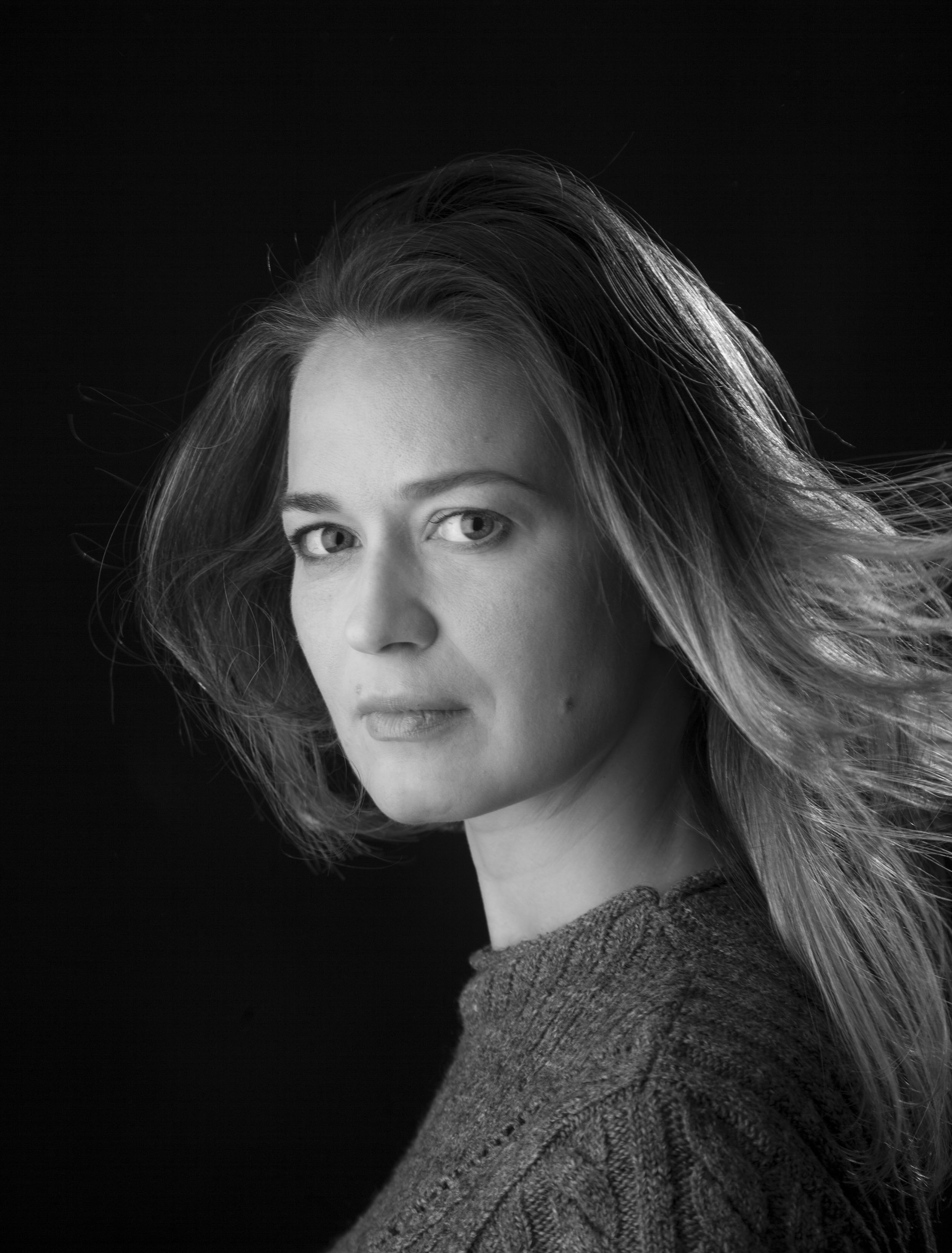 Anna Kozlova
Editor
---
Anna is a film editor who graduated from the Russian Institute of Cinematography. She works as an editor on documentary and corporate projects as well as directing her own documentaries. She worked in institutions such as "Science for life extensions", "Coral reef educational center", "FishEye Studio". Her profession also extends to underwater filmmaking, from which she has years of experience as an instructor.
Ajay Kulkarni
Cinematographer
---
Ajay is a freelance cinematographer based in Estonia, Czech Republic and India. He has collaborated with directors across the world in the fields of Music Videos, Commercial Ads and award-winning short films. With his background of Biotechnology Engineering and further studies in Film School, he has excelled in understanding the storytelling language and translating them into visuals with modern technics. He has been awarded in various International Film Festivals, such as LA Film Festival, LV Prasad International Film Festival, Rolling Stones and more.
Lidia Teleki
Producer
---
Lidia Teleki studied Creative Media at the City College of New York, graduated at the Academy of Arts in Novi Sad – Production in Audio Visual Media. She produced various short fiction and documentary films during her studies. After that she enrolled into FAMU – Production Team Studies where she continued working on many projects, as well as supervising student productions. She is the co-founder of the production company CANIMAGIN FILMS, which produced various award-winning short films. She has been living and working in the field of Production in Prague for the past six years and now is the Director of Studies at the Prague Film Institute.
Igor Kristof
PFI Stunt Master
---
Igor is President of the CSFA - Czech Stunt Fighters Association - a stunt coordinator, sword master and film producer. He is the youngest of the brothers who founded the Three Brothers production company back in 1991. In 1975 he also co-founded the stage fencing group, 'The Cadets'.

With The Cadets, he helped give rise to the fame of the Kaltenberg Knight Tournament and, with more than 3 000 performances, has gained acclaim for the art of stage fencing throughout Europe, USA and the United Arab Emirates. Between years ´90-´93 he independently directed group performances in Germany and Denmark. He created dozens of choreographies for TV and film projects and, as Assistant Director, has more than 60 documentary productions behind him, in most case international projects. Since the 90's he has also been producing feature movies and TV series.